We create products that delight and deliver
 Immersive Tech
We are always up to date on the latest in VR, AR and other immersive tech. We can work with any hardware to bring a piece of software to life.

Unity & Unreal 
Utilizing this industry standard tool, we are able to produce AAA quality games, simulations, and other interactive media.
Maya & 3ds Max
We are experts in state of the art 3D tools. We can create brand new pieces, or work with any preexisting files.
We are in the business of helping anyone
RI is dedicated to the local community. We can source talent and make vital B2B connections only RI can.
Revelation Interactive, LLC, is an entertainment software and technology company founded in 2001 and based in Houston, TX. Revelation is comprised of a team of dedicated designers, artists, and programmers, who have the passion, talents, and skills and are focused on the creation of an innovative and completely unique video game experience.
In the game development industry there is a growing desire to see new forms of expression and creativity in entertainment software. Revelation plans to fulfill this desire by developing a new and exciting gaming experience by integrating new visions, cutting edge technology and integrating cultural aspects into storylines, all while keeping the desires of the mainstream consumer as the main focus. This allows us to not only make a quality product, but also positions our products to become commercial successes.
---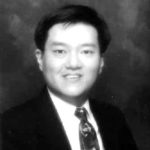 "Revelation Interactive is a truly unique VR software development company. My company choose them as our first choice when developing cutting edge solutions that push the envelope of virtual reality. Their team is great to work with and their rates reasonable."
Han Ooi
CEO of Radiosity Holdings, LLC dba Odyssey Arm
"Working with RI Studios brought back to life a previously dead mobile app project my company was working on. Other app developers were unable to get the interactive music learning aspect of Music Tales to work and tried to limit the scope of what was possible to do. In the first meeting with RI Studios, they were enthusiastic, had additional expansive and creative ideas for the app, and industry insight and expertise that only comes from experience in their field. I look forward to working with them time and time again for future projects."
David Lerner
Percussions Performer & Teacher, and App Creator